Our founders, Dr. Chad Evans and Emmet Scott, have 12 kids between their two families. They, just like you, know first-hand how stressful it is to take kids to a doctor. They've experienced the anxiety of waiting to be called back while trying to keep their kids still and quiet in a stark waiting room with nothing but a fish tank and some old magazines. One day they asked each other: "Why can't going to the doctor or dentist be fun?" That simple question started things rolling, and in 2010 they thought up a totally different dental experience.
A colorful lobby where kids could play and run free without any concerns
Storybook wallpaper in every room with tales of the brave adventures of Charlie the Chipmunk
Snacks for the hungry
Celebrations with gold coins, crowns, and stickers
A joyful, guilt-free environment that's welcoming to all who come to visit
Chad and Emmet dreamed of a dental office that was fun, happy, and welcoming; and that's what they created… and they keep creating it every day in each and every one of their dental offices.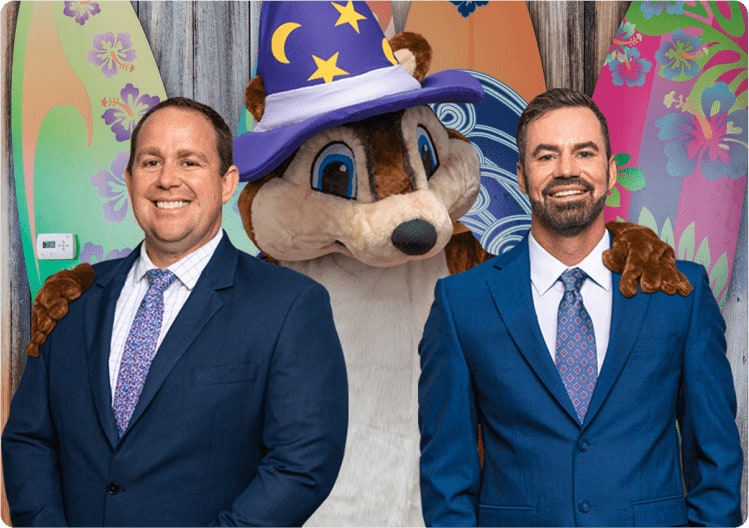 We hope you find the joy that they created for you as you join us on an incredible adventure with Charlie the Chipmunk through the wonderful kingdom of Smile Magic.